Florida is definitely a place full of beautiful dichotomy. While on whole, people not from here often think of it is a place for retirees; there is still a burgeoning creative scene just under the surface! Entrepreneurs are increasingly starting businesses here, and we are so excited to be a part of the furthering of a cool wedding community!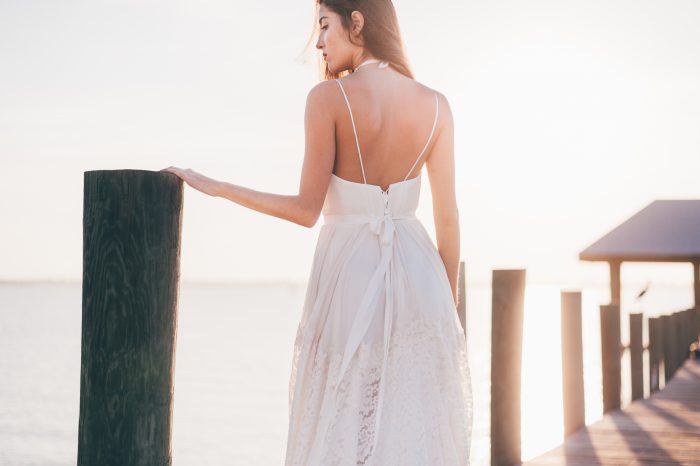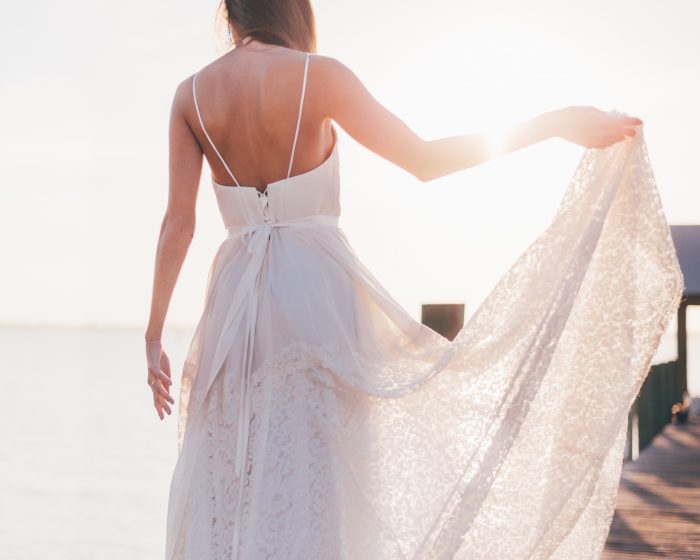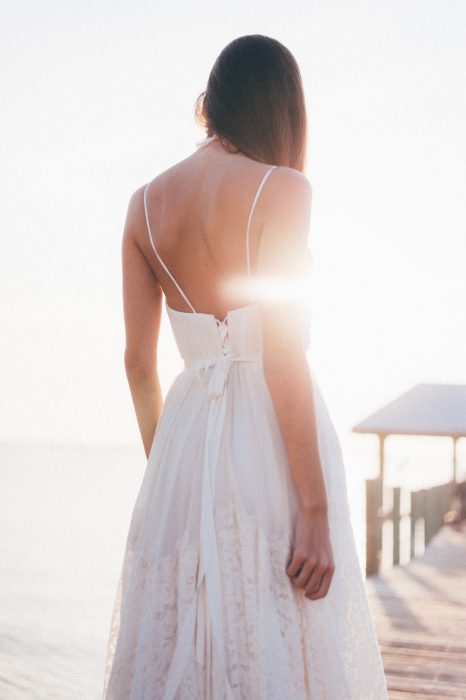 We partnered again with the new kids of bridal cool in Miami — a&be bridal shop– for a waterside bridal inspo portrait session. We recently found a gem location just north of Miami with Cynthia, who is visiting from Cannes, France. At age 21 she has recently graduated with a real estate degree. Before jumping into the workforce, she decided to to do some long-term traveling in the United States. Four months later, she tells us she's completely in love and enchanted by not only this city, but this country and I don't blame her… this is a beautiful country, from coast to coast. Unfortunately, her vacation will end in March, when she will head back to France. Hoping she visits again soon!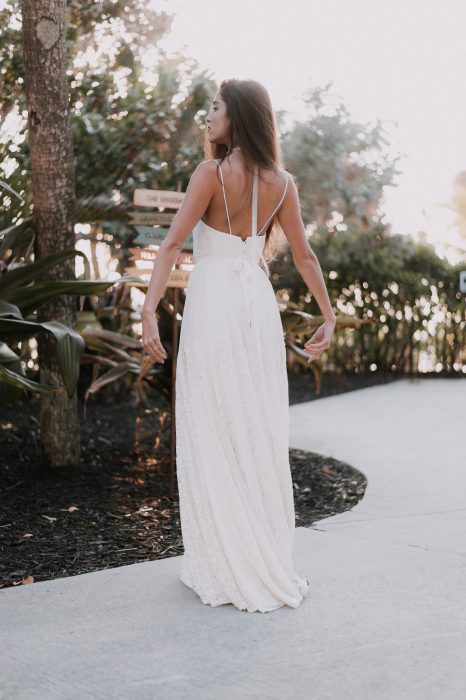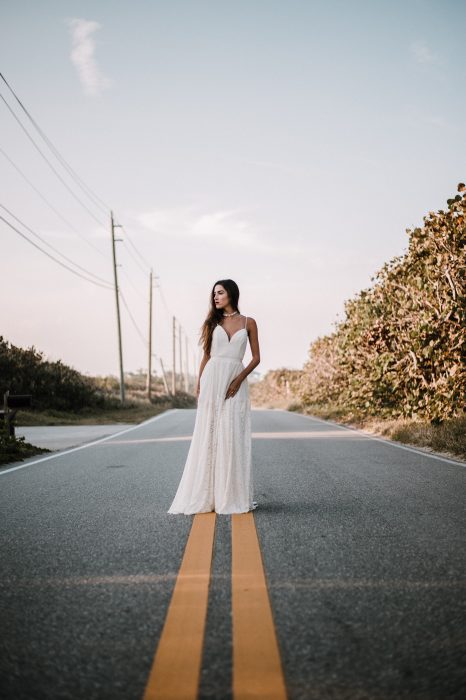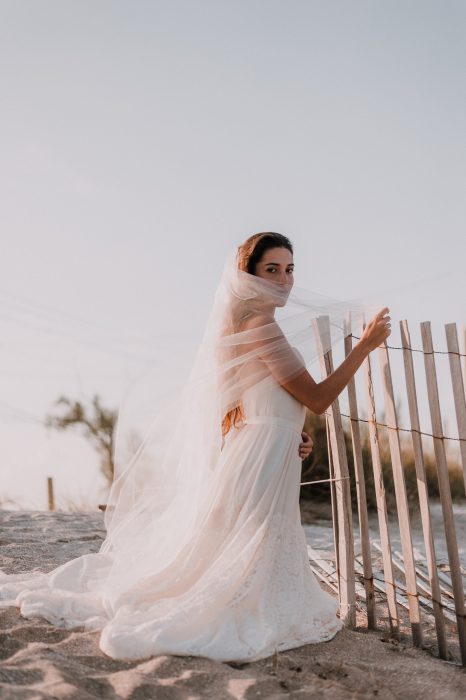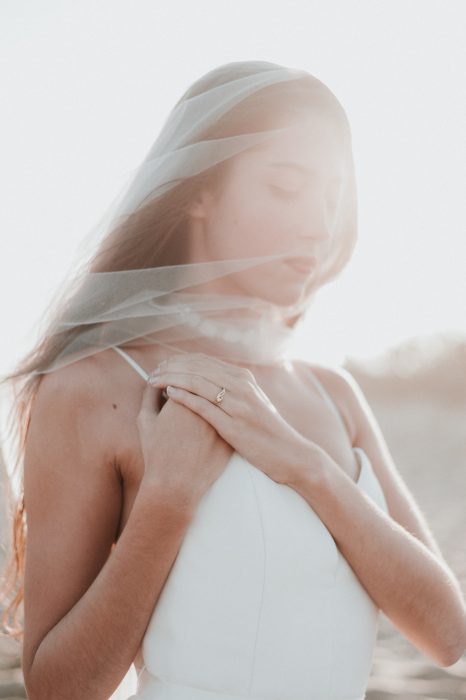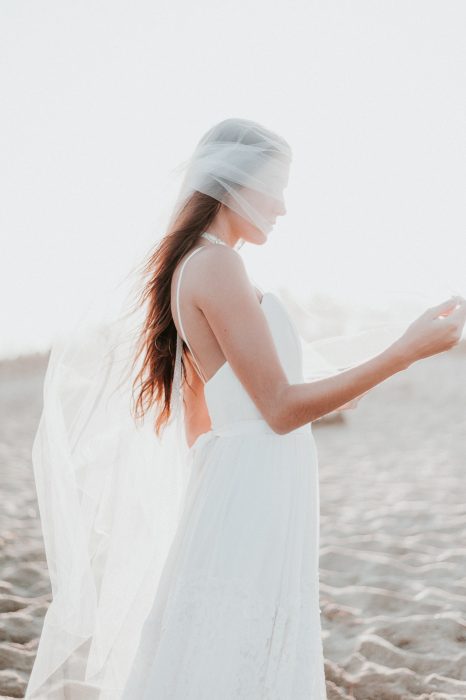 Standing on the pier, with this multi-national crew, and thinking of everything happening in the country right now, I was reminded how nationals, foreigners, immigrants and visitors are all really intertwined so intrinsically. We truly love finding the common ground with people, finding out what makes each of us unique and also similar.
We may have all come on different ships, but we're in the same boat now. – Dr. Martin Luther King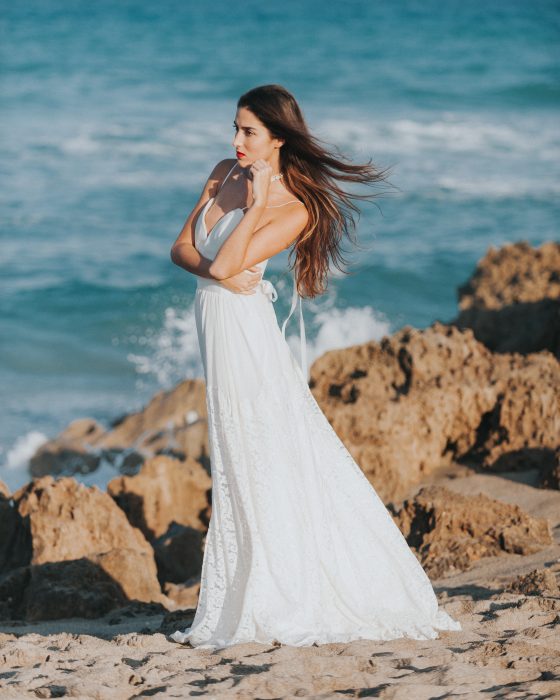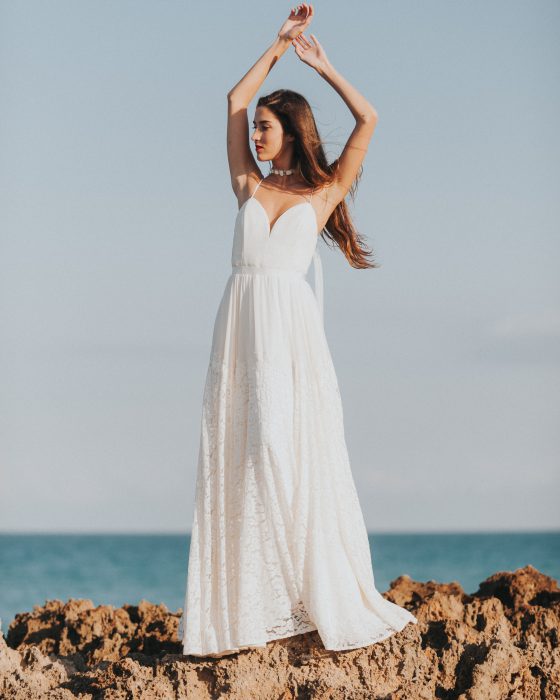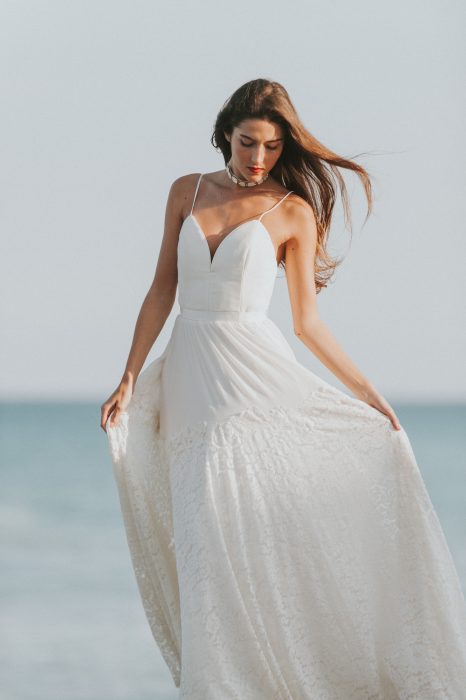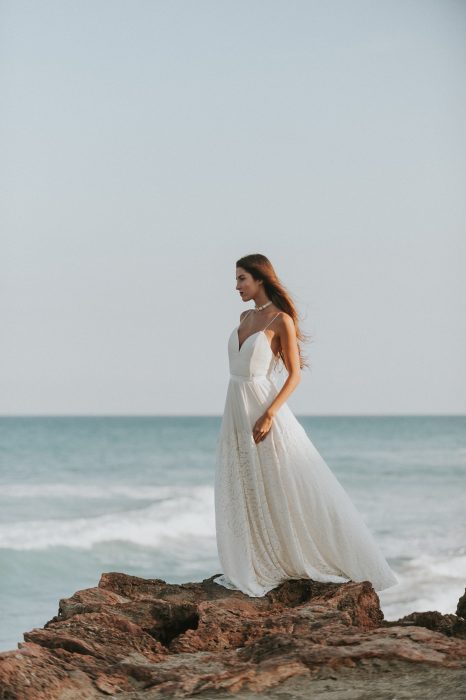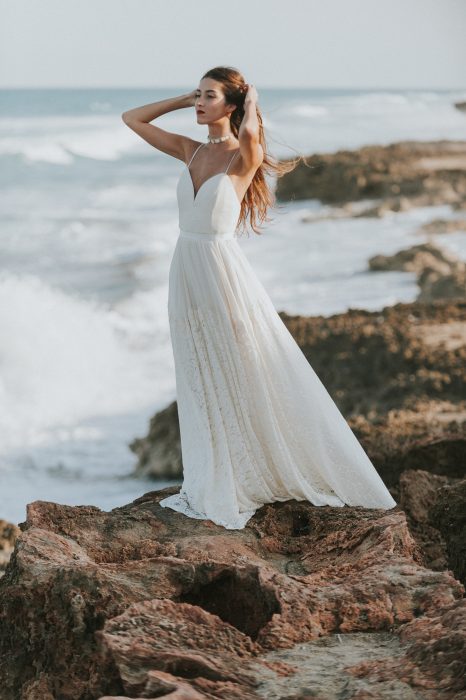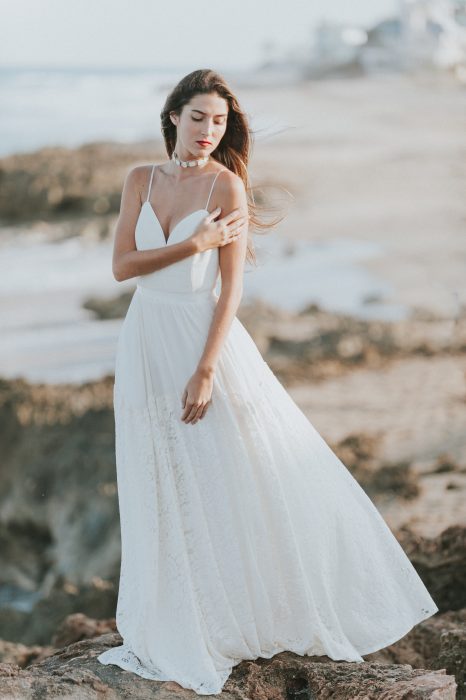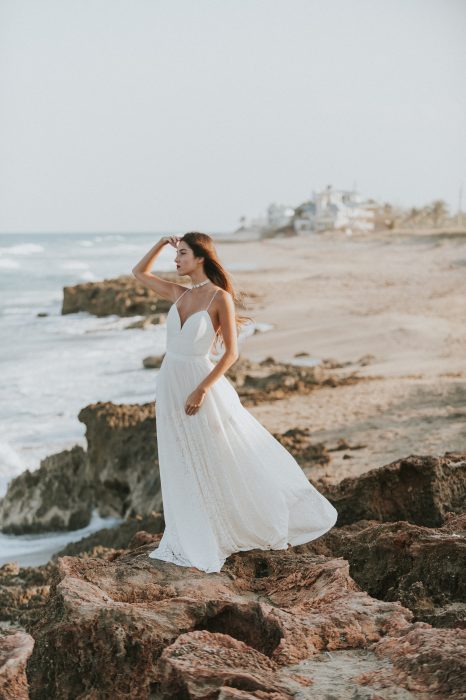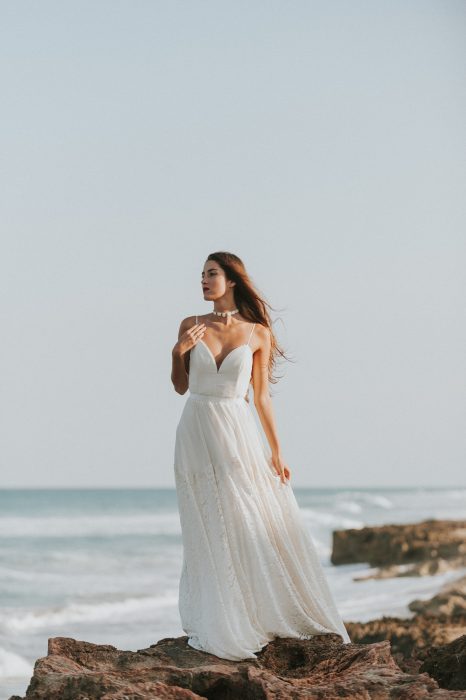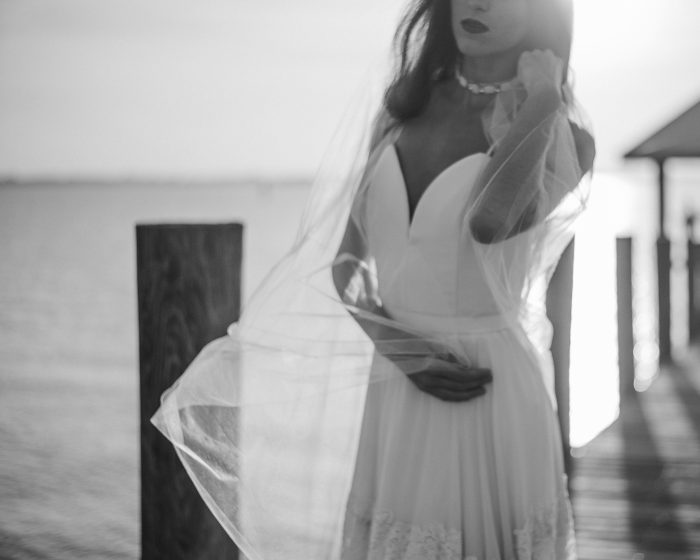 Adorned in:
DRESS: Abbott by Truvelle | ACCESSORY: Nora Sash styled as Choker by Hushed Commotion | Available at a&bé bridal shop miami
MODEL: Cynthia| STYLIST: Sea+Ink | PHOTOGRAPHER: Sea+Ink Photography
Check out the video we did on the shoot!