The Hubs and I finally visited the Atlantic! For some reason, though we have driven east to west across Georgia to California and north to south, from Florida up to Canada, it has taken over a year for us to travel the 100 and some odd miles from the Gulf to the Atlantic. When we finally did, we were pleasantly surprised at the beauty of this nature preserve. We are always in love with rocky shores, and were lucky enough to find this locale quite empty (just the way we like it)!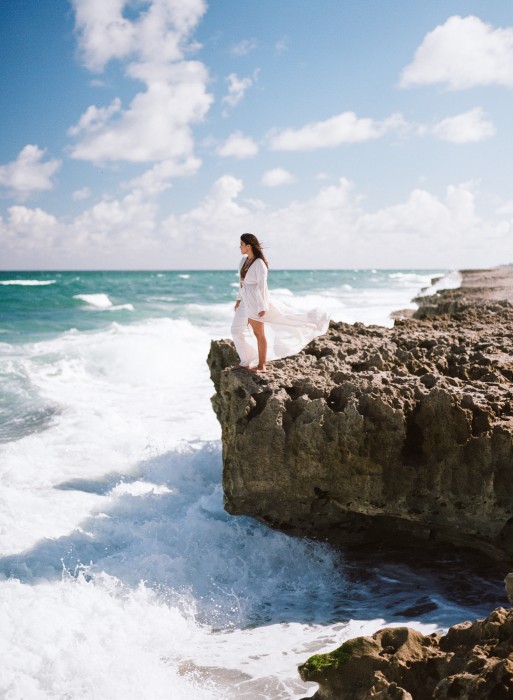 While the moist Earth was laughing below. I am the daughter of Earth and Water. And the nursling of the Sky… – Percy B. Shelley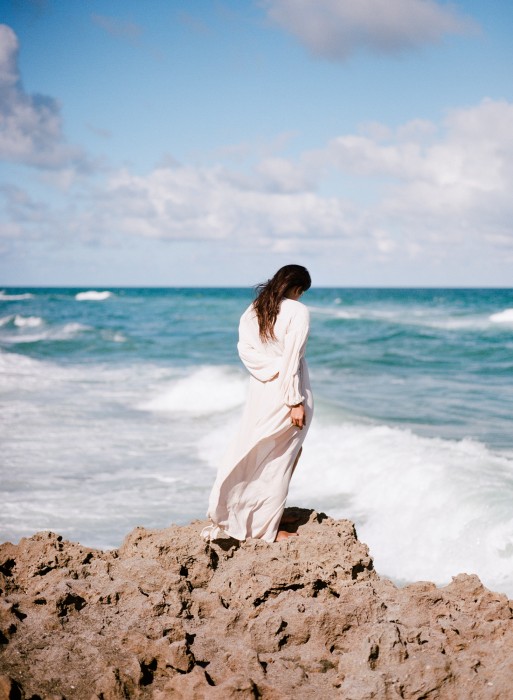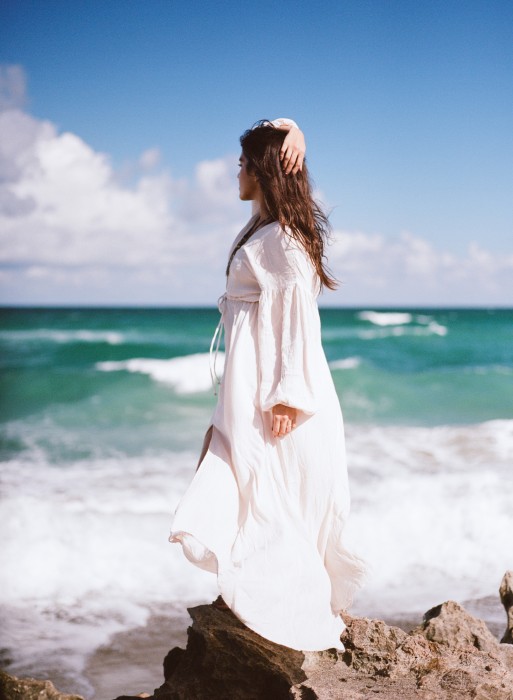 Donned in this ethereal and flowing dress from Free People, the wind was my best friend on this breezy expedition. The thigh high slit and plunging neckline which normally can be quite alluring, felt more freeing than sexy, when styled here with billowing long sleeves in a light-weight gauzy fabric, paired with a rust toned Galloon Lace Racerback Bra (one of my favorites of the Free People Intimates) and a Vintage Brass fanned necklace that I picked up at a Festival in Atlanta, it was a relaxing day spent enjoying the emerald seas of Jupiter.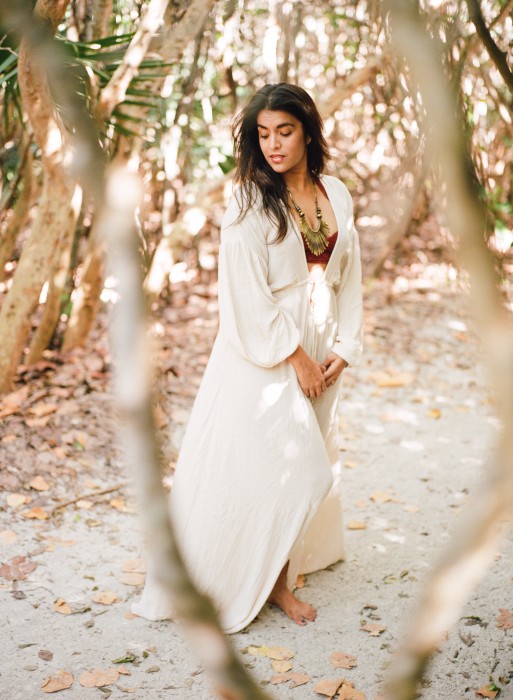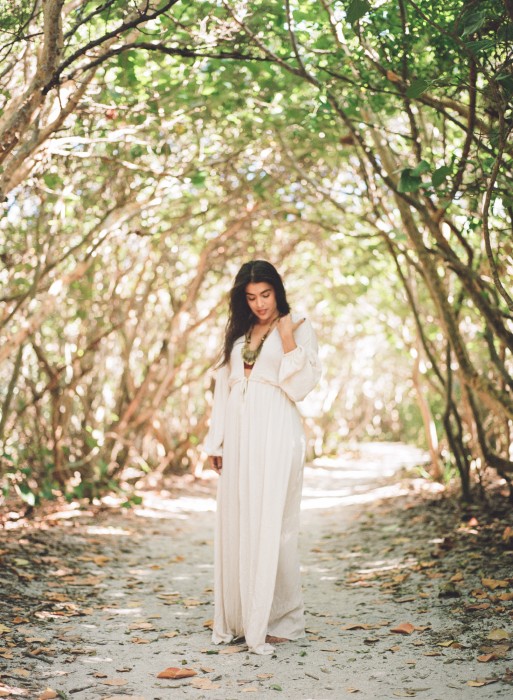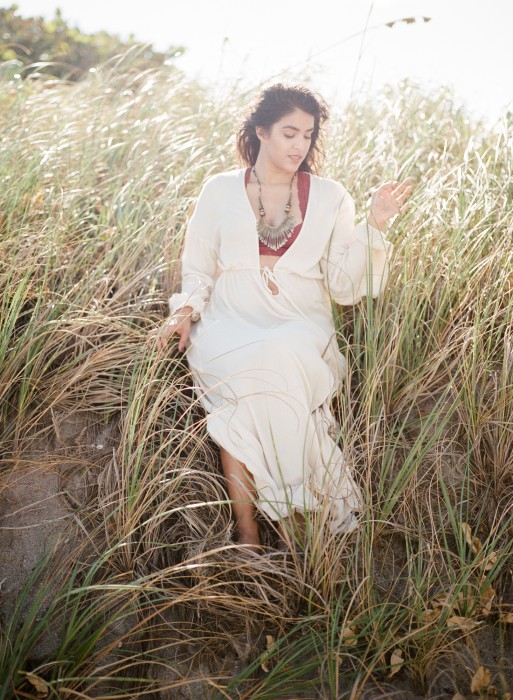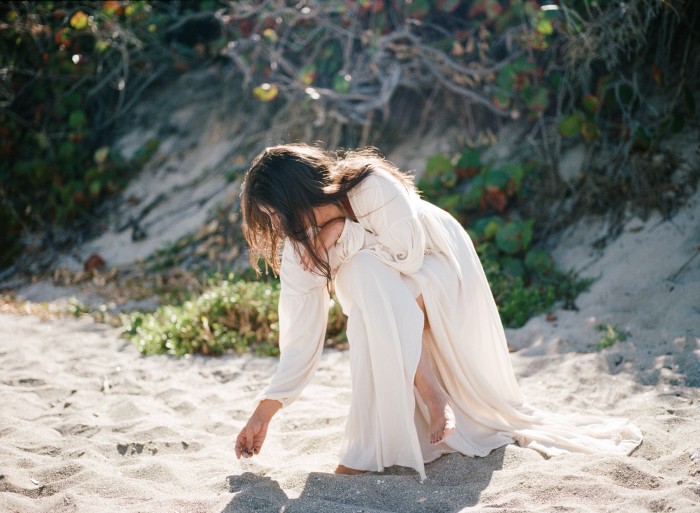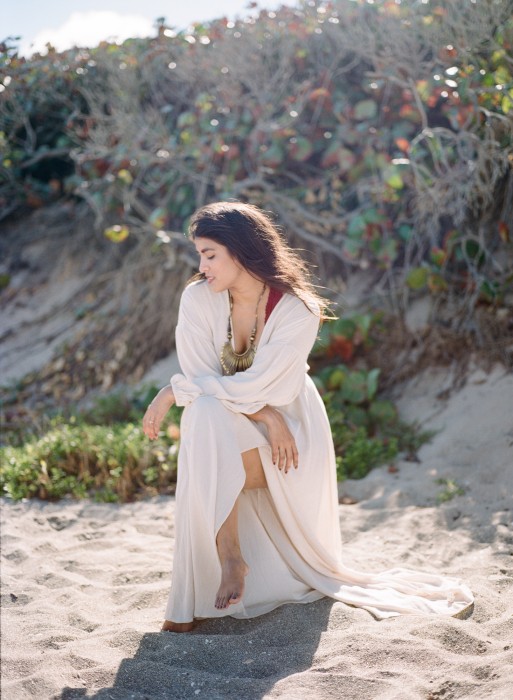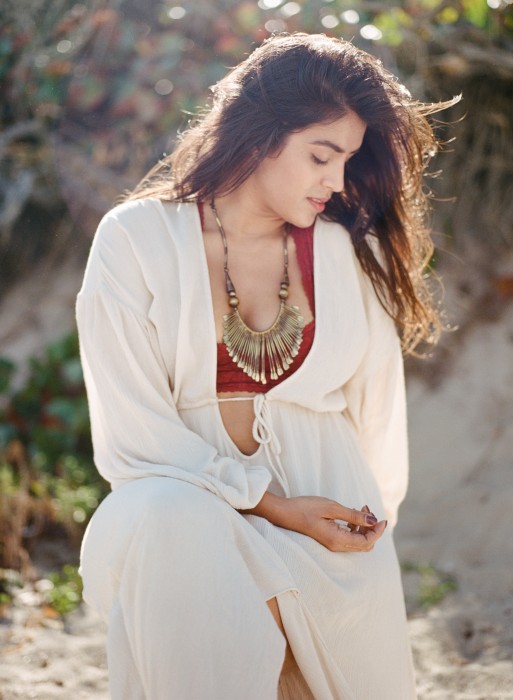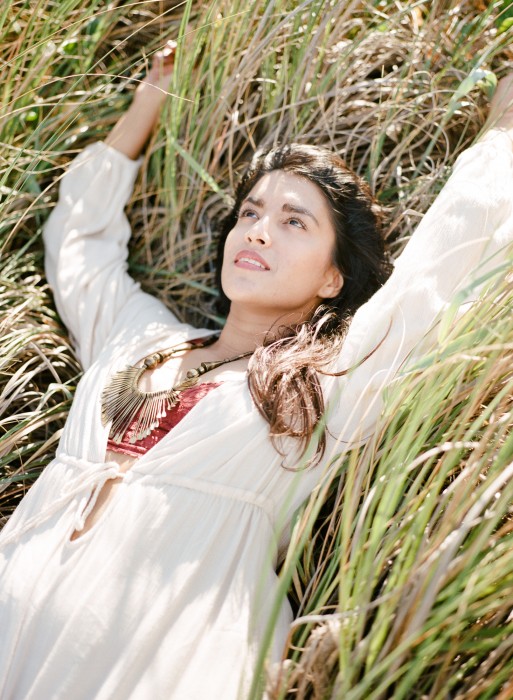 Adorned in:
Dress: Free People Whatta Babe Dress | Bra: Free People Galloon Lace Racerback | Necklace: Vintage Brass Fanned Necklace
 Images Shot on Kodak Portra400 * Developed at Indie Film Lab