Beauty blooms in the light of love. I sincerely believe this, and feel like I am in full bloom of late… a little bohemian styled love bloom.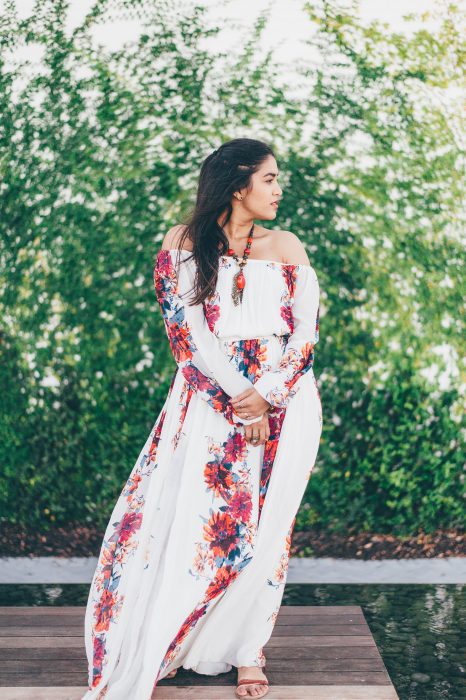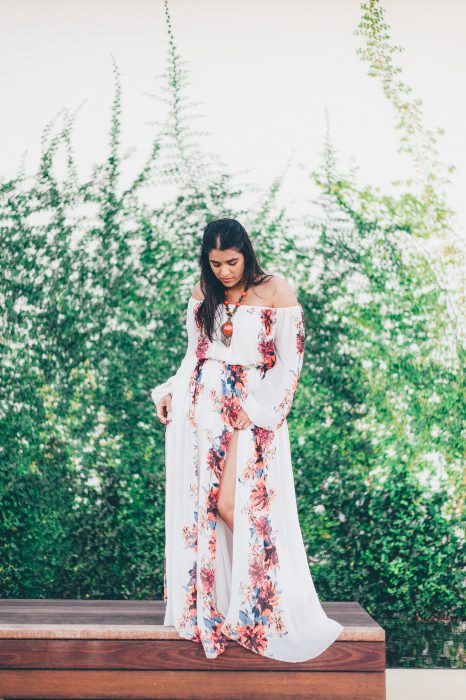 My husband and I just celebrated an anniversary (we celebrate more than just the signing of our marriage license), and I feel more happy, loved, and in love than ever. That is sometimes an important difference to realize, the difference of loving and being loved. In any relationship, especially a romantic one, both loving your partner and allowing yourself to be fully loved are so crucial to happiness. Allow yourself to be open, goofy, playful and sensual, simultaneously or in succession.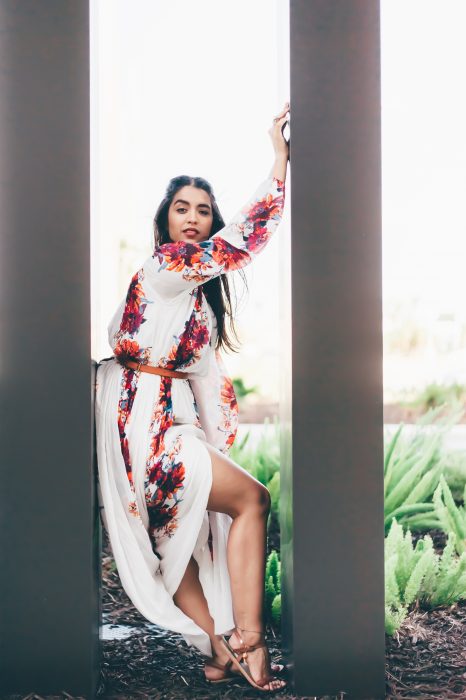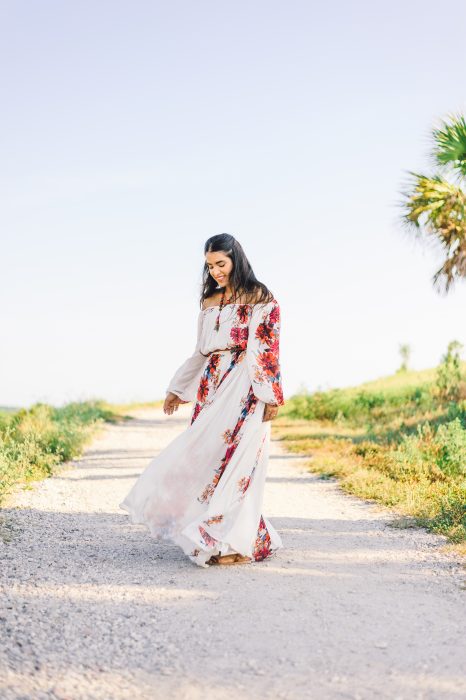 The flower that follows the sun does so even in cloudy days. ~Robert Leighton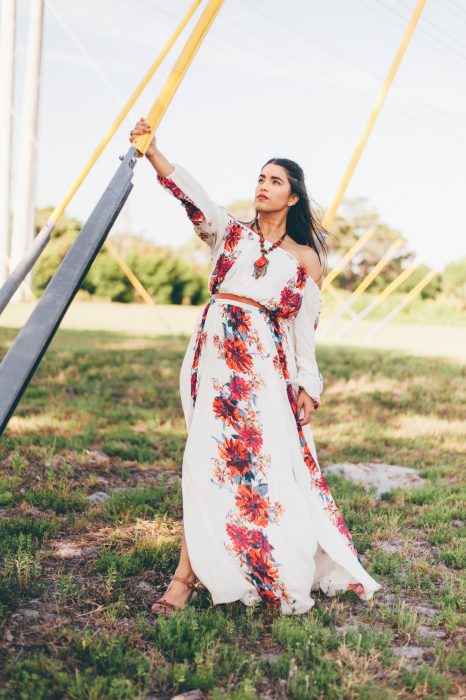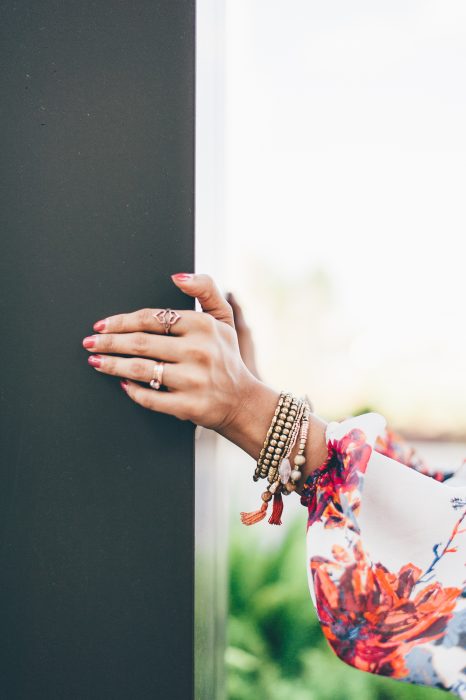 Maybe it is because we are still in that newlywed phase, maybe because we are still learning each other, maybe because I want to be everything for him,  and he wants to be my everything.  All relationships take work. We have good days,  and not as good ones.  For a variety of reasons… work stress, not seeing each other enough, even hormonal changes… all of these little things become clouds obscuring the light of love. What we do when days are gray, is find the light in each other and try to amplify that, and reflect it back at one another. When we focus on eachother, the mundane falls away. We truly see eachother and I become that flower, and he is my sunlight, and our love blooms even when the sky is overcast.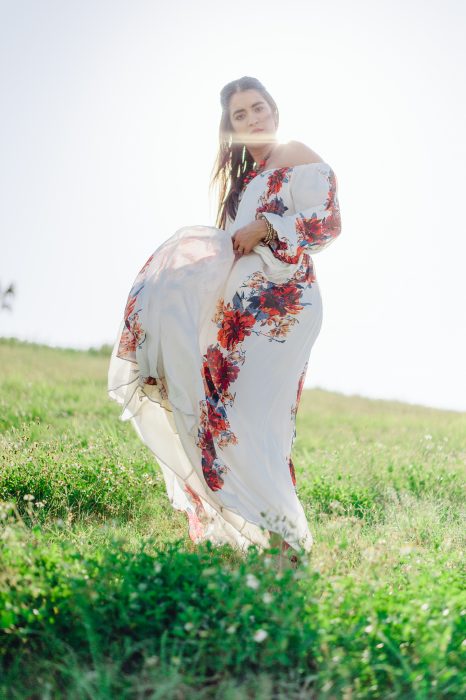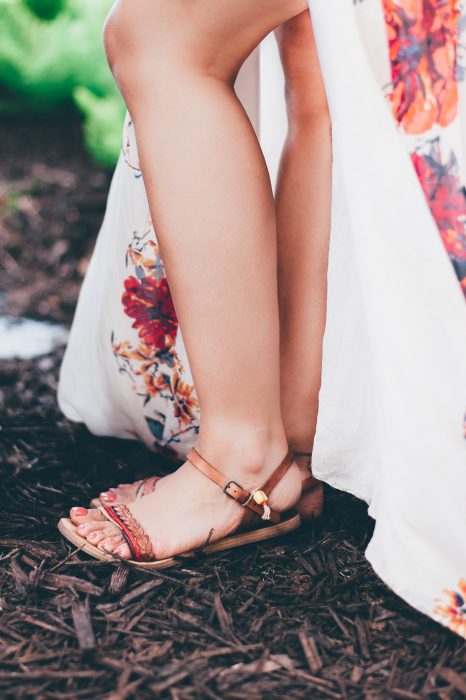 No matter the time of year, in Florida (and really anywhere wanderlust takes me), my beloved style is a flowing maxi. Whether that be a maxi skirt or maxi dress, I think the look is ethereal, bohemian, romantic, and dreamy (my favorite styles for life and fashion). This Bardot Printed Maxi from Free People has an amazing Spanish vibe with the off-the-shoulder style, and full skirt with mid-thigh double slits. The off the shoulder style was originally popularized by Spanish-born French empress, Eugénie de Montijo and then brought into French fashion, with a resurgence by French Style icon Brigette Bardot of the 50's and 60's. I think it is flattering on every body type.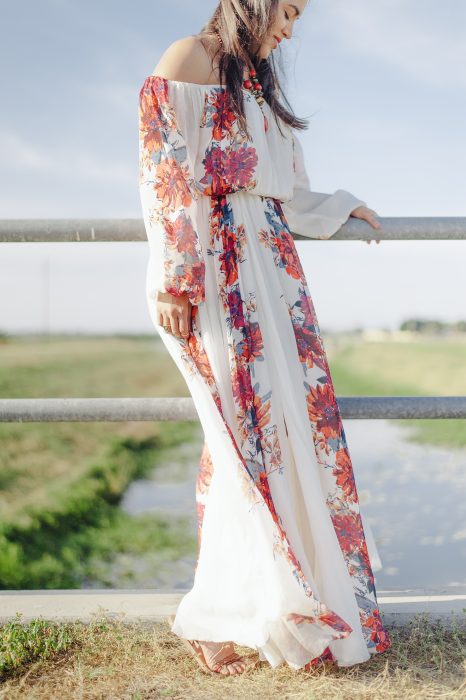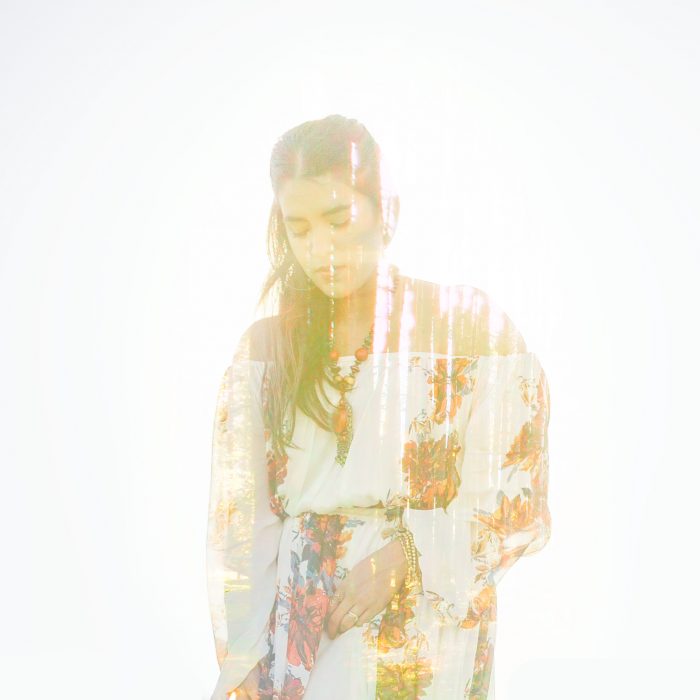 Adorned in:
Dress: Free People Bardot Printed Maxi | Bracelet: Free People Mega Mantra Beaded Set | Sandals: NDC made by hand (no longer available) New Sandals here | Necklace: Tunisian Souk (Sea +Ink will carry soon, email me to be on our waiting list!)