If you are a thrifter then you must know the feeling when you find an item that just calls to be the center of attention. This wonderfully awkward tennis sweater is a prime example, to make things even better I found a "Hand made in Perú" tag in the back which made me think of Piedad right away. Being a proud Peruvian she was down to sport this gem of a sweater. So today we bring you a 100% authentic Peruvian post.

Roaming around Coral Gables we've managed to find a quite little tennis court in the middle of a busy public park where we took some lifestyle shots with a very broken 85mm lens. A little patience and some manual focus later we came out of the tennis court pretty happy with the results. Keeping up with staying out of my comfort zone I've kept my post processing different than my usual, especially with this set on the tennis court. I've tried to introduce tones that I usually stay away from, looking at them again now with fresh eyes they seem to nicely compliment our model Piedad's hair color.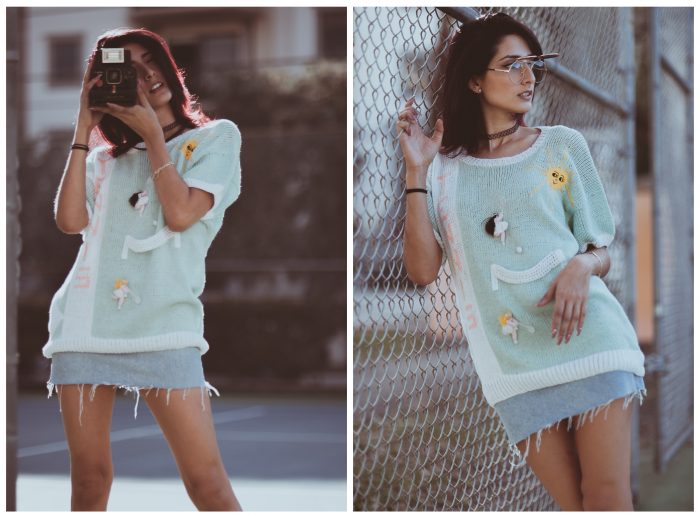 Blasting some of the 1980's best Synthwave mixes out of our small (but surprisingly loud) Oontz Angle Bluetooth speaker everyone was beginning to imagine an era of neon colors, hairspray and horrible hairstyles.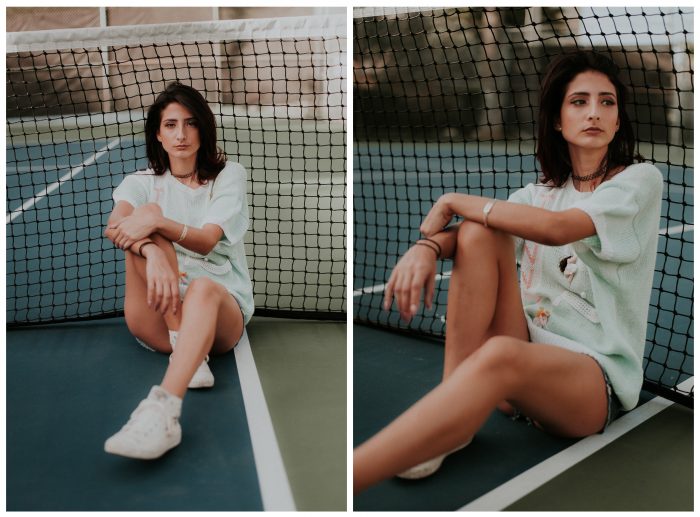 By far I think my favorite set from the bunch has to be when we found this amazing wall of bougainvilleas in the core of Coral Gables. The positioning of the sun and Piedad's posing was on fleek. The complimentary colors that were happening between the tennis sweater and the color of the bougainvilleas could not have been better.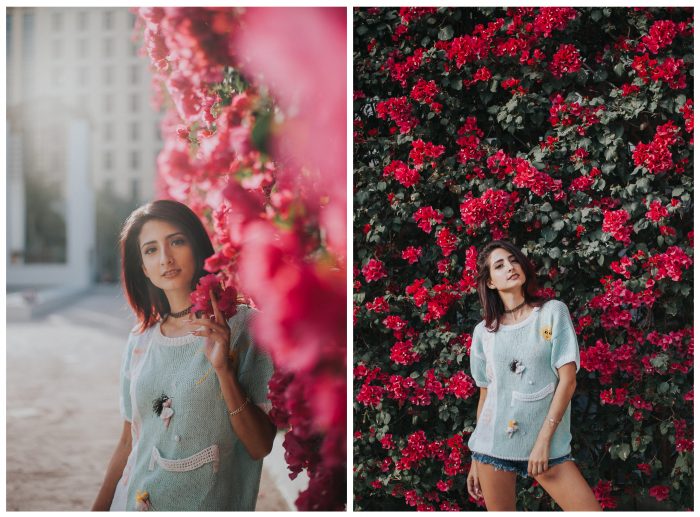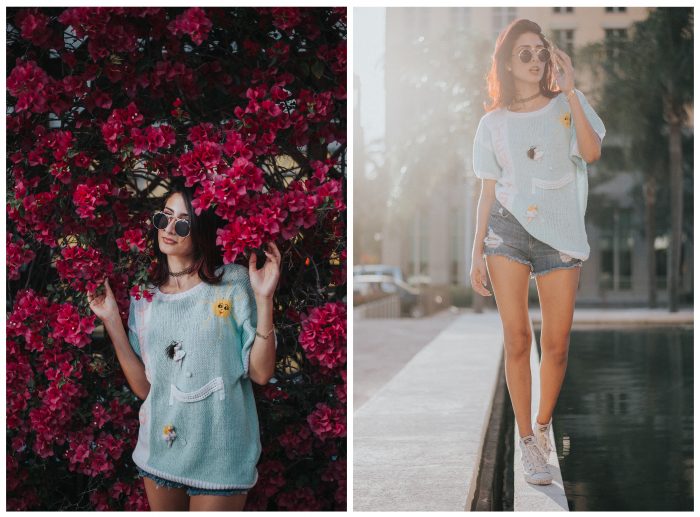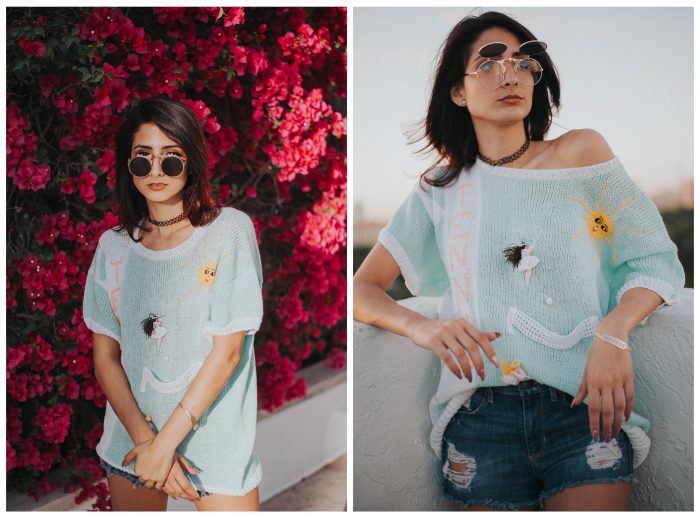 To wrap things up we headed to the top floor of a parking garage that had a breathtaking view of the Gables. It was a great ending for what I would call a successful shoot. Bringing things back to basics, forcing change in workflow and just doing more personal projects overall brings feelings that I had forgotten. Butterflies that you get when you've achieved what you've intended all along, or sometimes when you stumble upon it by happy accident. Either way, I encourage you all to go out there and shoot what you want, make it a regular thing. You won't regret it. As always I am appreciative of all constructive criticism so leave it below in the comments!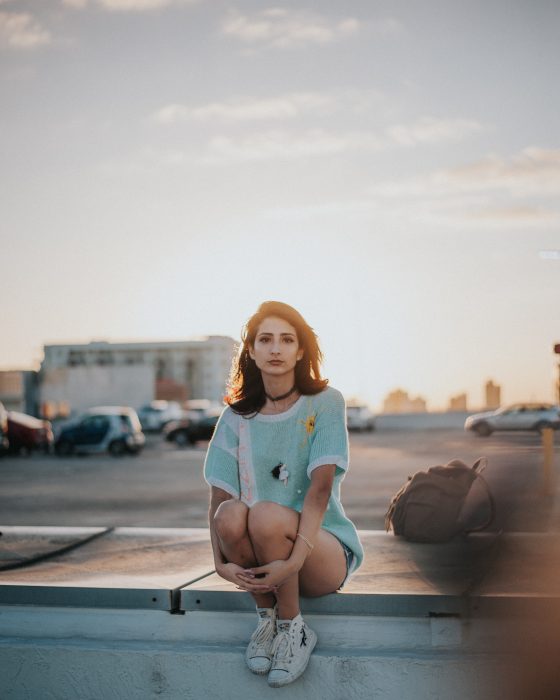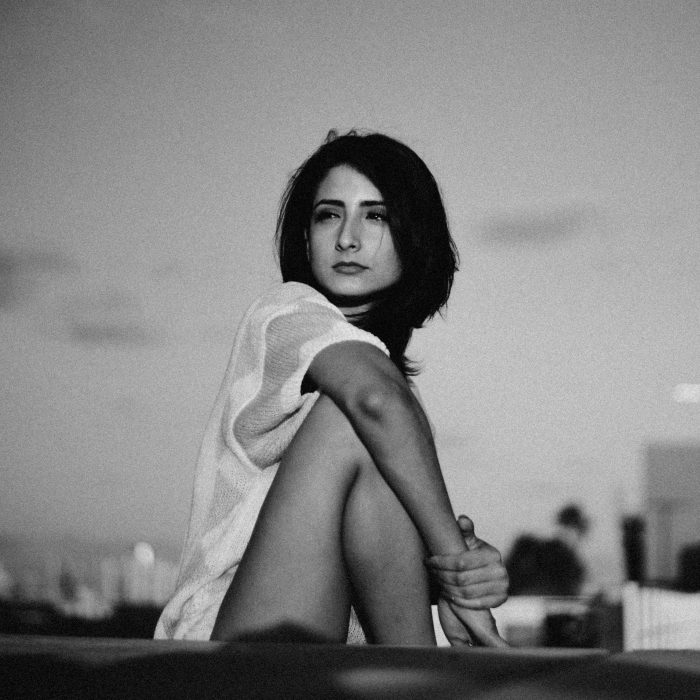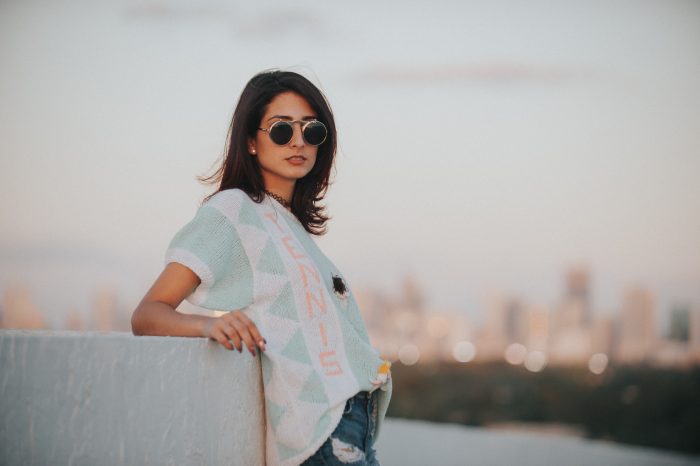 Adorned in:
Top: The Flagrance | Bottom: Models' Own | Model: Piedad | Photographer: Sea+Ink Photography