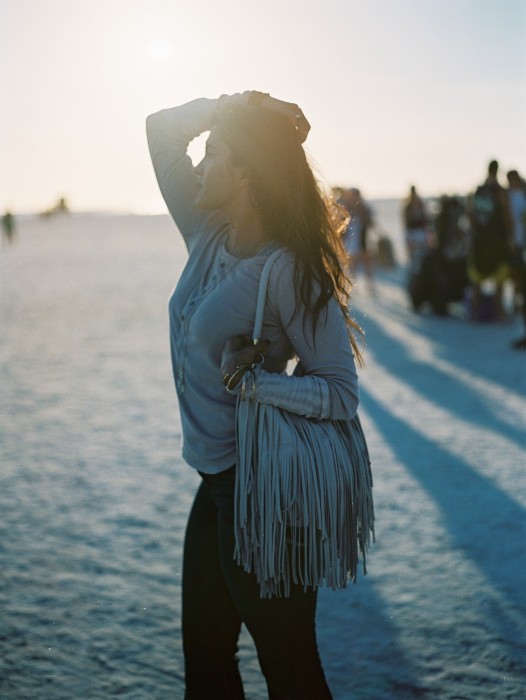 Every weekend a community of beat-keepers gather by the shoreline. Local musicians share their talents just before the daylight fades… It's the golden hour. The light is beautiful, the percussion falls in sync with life's rhythm, young and old convene for an unplanned (but now expected) drum circle.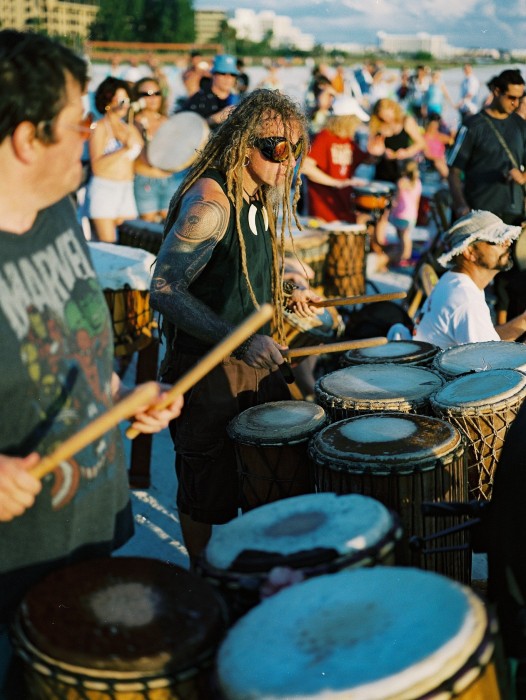 A young woman asked me, "have you seen your witch doctor?" Before offering to read my tarot and handing me a mojo satchel. A belly dancer with butterfly wings swayed between children — all laughing and moving freely to the music. A lovely woman hands out flowers to onlookers with a smile, placing one in her hair before picking up a tambourine to join in the melodious fray. I sipped on Kambucha, the pleasingly sweet, yet fermented taste dances on my tongue.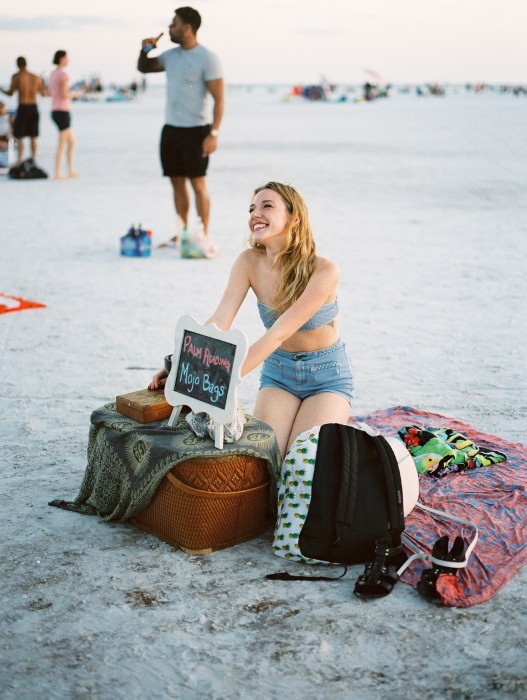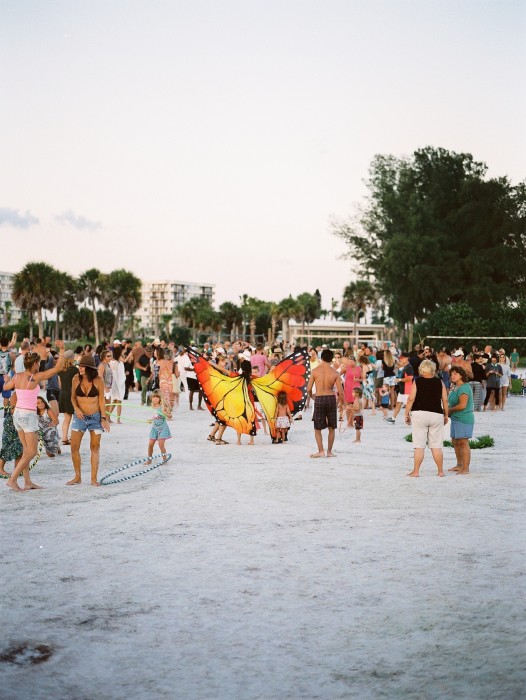 Music is a moral law. It gives soul to the universe, wings to the mind, flight to the imagination, and charm and gaiety to life and to everything. – Plato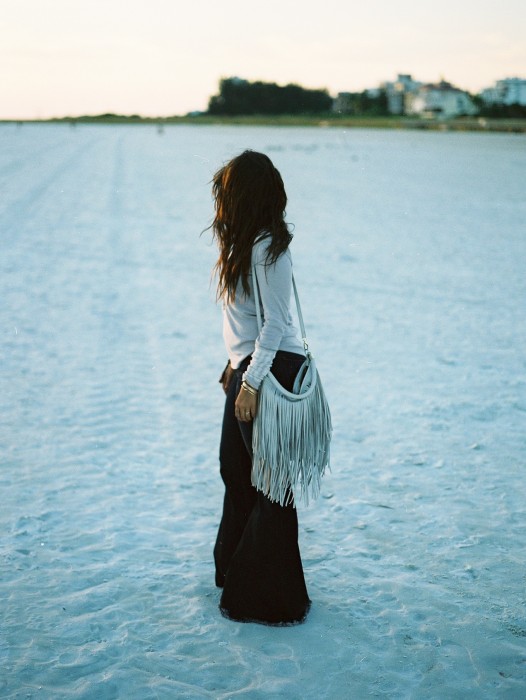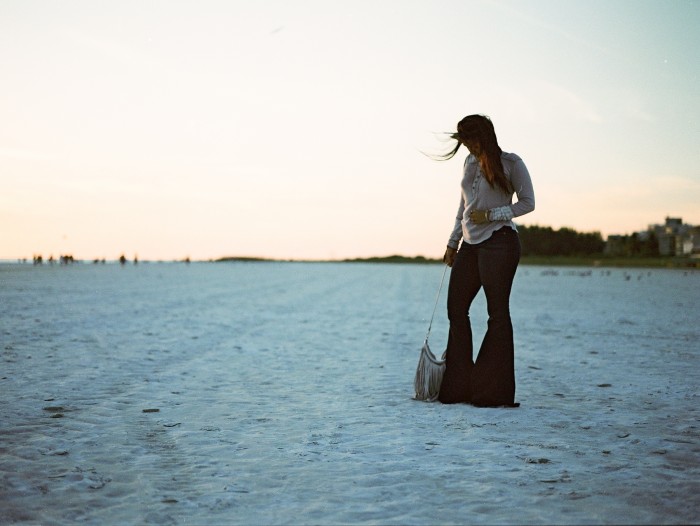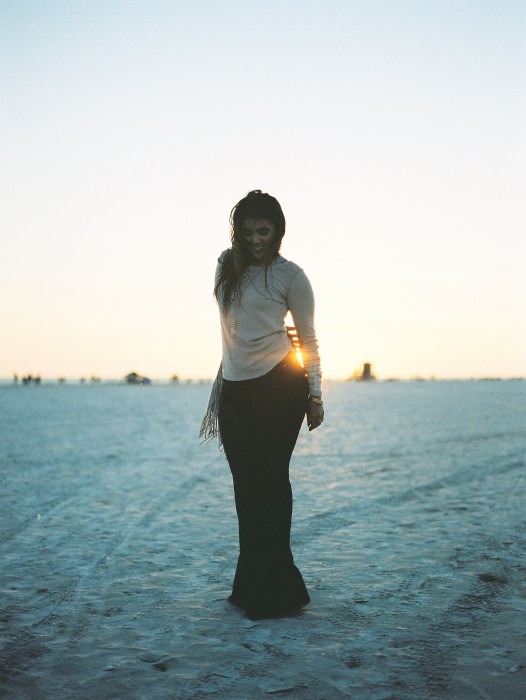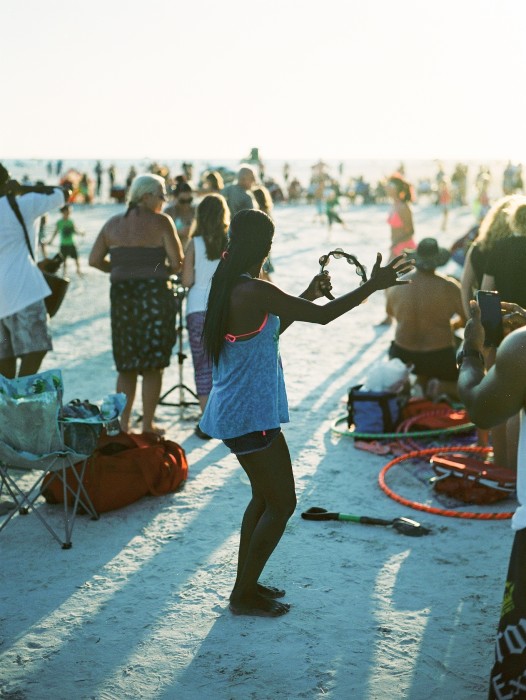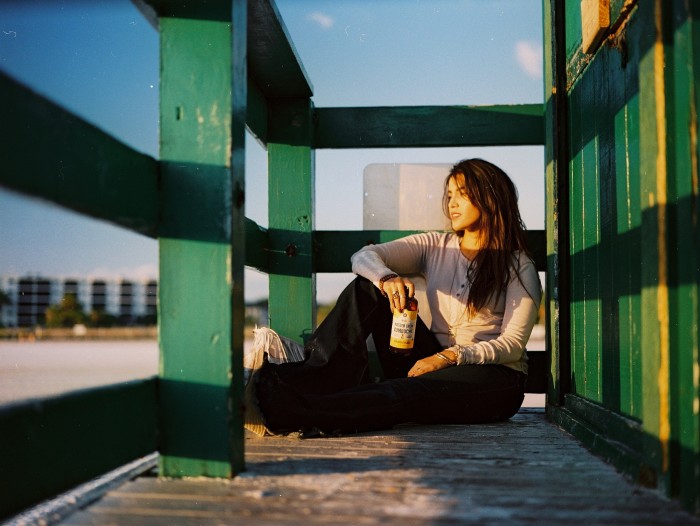 Fingers crossed I get there in time next weekend, as the winter sunset starts so early now. If you want to experience this improvised rhythm section, it is free and open to the public. Just head out between Lifeguard stands 3 and 4 on Siesta Key beach in Sarasota… and bring a drum, or your dancing feet!
Adorned in:
Top: Free People Washed Cuff Henley | Pants: Free People Denim Super Flare in Colin Black | Bag: H&M Vegan Leather Fringe